Elder Care Management
With aging comes many challenges, especially as it pertains to long-term care. Americans are living longer lives, dealing with the physical, emotional, cognitive, and financial issues that come with aging. A challenge faced by a growing number of elders and their families. Care Management can improve the impact left on families by creating a Plan of Care for your aging family member.
The first step for Care Management is an Initial Assessment
Care Management for Estate Attorneys
Elder law attorneys are well-equipped to handle legal aspects of the process, and in many cases bring on a care manager to address related issues involving long-term care. Life Span Care Management works with an array of Elder Care Attorneys who govern the trusts and estates for their clients. The experience of working with seniors and their families can bring insight into a wide range of circumstances, from choosing long-term care arrangements or preparing for future scenarios.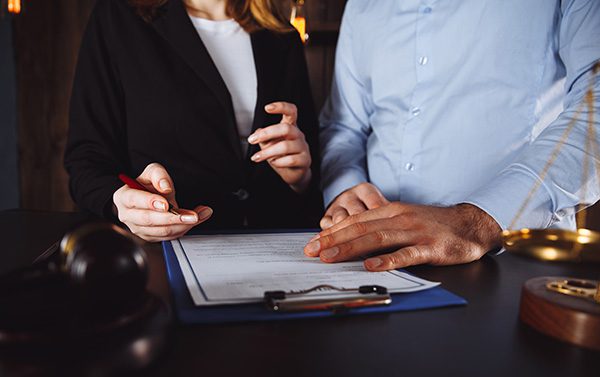 Care Management Services:
Attends doctor appointments and advocates for an efficient & effective Medical Plan
Mediates family meetings regarding ongoing care needs of parents or loved ones
Advocates for clients at care conferences in hospitals, or other care facilities
Refers and quality-control hired providers as needed, such as home health agencies, specialty physicians, Assisted Living Communities, Nursing Homes, etc.
Advises the client or family regarding accessing finances to pay for care
Providing resources for financial assistance and reducing costs of care
Collaborating with other professionals, such as elder and estate attorneys, financial advisors, bank trust officers, accountants, senior real estate professionals, home modification contractors, etc.
Does insurance appeals & expert witness reports
Formulates Life Care Plan to address the long-term needs of clients
Recommends appropriate alternative or supplemental care providers by request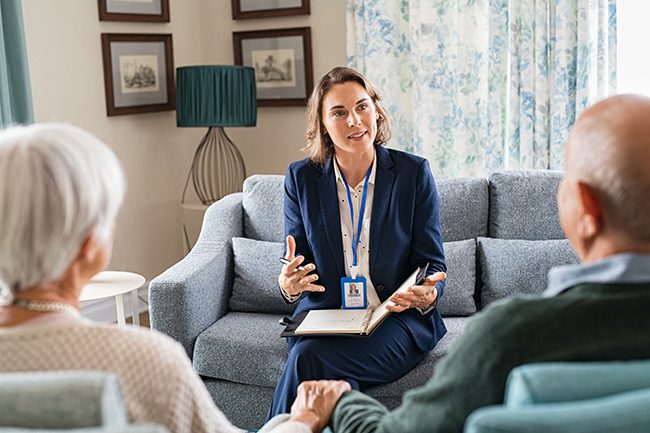 Geriatric Care Manager
Geriatric Care Management is the planning and coordinating of elder care for New Jersey seniors need to improve their quality of life and maintain their independence for as long as possible. A Lifespan Care Management assessment guides seniors and their family members through all aspects of the aging process and even the most difficult decisions related to care. A geriatric care manager will assess an aging person's situation and develop individualized plans based on the senior's needs, lifestyle, family dynamics, physical capacity, financial resources, social network, and mental health. The goal is to provide not only assistance in making medical decisions but also emotional support during this often-difficult time.
How We Are Different
LifeSpan Care Management can help if you are struggling to manage your elderly parent's needs. Being the protector can be stressful, we assist and alleviate the weight of what to do with care management.
Our services give you the tools and resources to achieve goals by guiding your aging family member.
We act as Health Advocates for your family member and truly care for their health.
We help you define what is the right thing to do for your family's situation with a Care Management Evaluation & written Plan of Care.
You are not alone; we consult and provide support throughout the responsibilities of caring for your loved one.
We educate and prepare you to be the best advocate for yourself and for your loved one.
Following through with a Plan of Care can predict and control expenses. We help you throughout that journey.
Benefits of Hiring a Geriatric Care Manager
Hiring a geriatric care manager can make life significantly easier for families facing elder-care issues. Not only do they have expertise in the field of aging, but they also have access to resources that may not be available to those outside of the industry. This means they can provide personalized advice tailored specifically to your parent's needs while considering any financial limitations that may exist within your family. LifeSpan Care Management understands the complexities of elder care and can be incredibly helpful when dealing with difficult conversations or situations such as long-term illness or end-of-life decisions.
Elder Care Consultants Can Help
Aging is a natural process that can be difficult to manage without the right kind of assistance. We consult families and Estate Lawyers on the best care for their aging adults. If you are caring for an aging loved one and feel overwhelmed by all of the options and decisions that come with navigating this complex stage of life – Call us today, we can help.