Geriatric Case Manager
As a family member or caretaker of an aging adult, you may have heard of the term "Case Management." But what exactly is it? And how can it help your elderly loved one? The case management process is an essential element of elder care that helps ensure your loved one receives the best possible care.
Case Management Process
The Case Management process is a five-phase approach to providing care for elderly individuals. It involves identifying and assessing the needs of an individual, stratifying risk based on those needs, creating and implementing a plan to address them, monitoring progress over time, transitioning from one setting to another (if needed), and evaluating outcomes.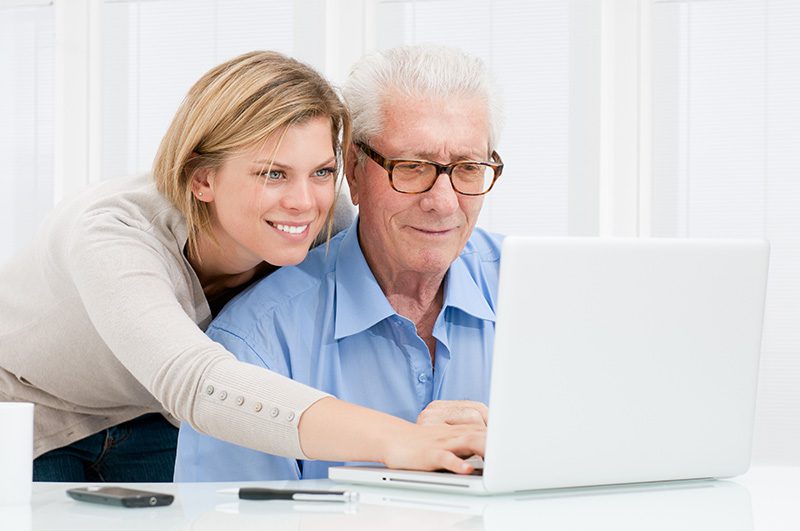 Screening
The first phase of this process is screening by LifeSpan Care Management. During this phase, the case manager will meet with your loved one to get to know them better, identify their needs, and understand their medical history and current circumstances. We include reviewing our client's physical and mental health, daily activities, finances, medications, etc. All this information helps to form an overall picture of your loved one's well-being so that the family, with the assistance of our Care Manager, can plan appropriate care.
Initial Evaluation Report
After the screening process, we collect and analyze the medical records to create an initial report and Plan of Care. LifeSpan Care Management evaluates all areas of your family's situation, from financial capabilities, medical history, and interviews, to present a full assessment of needed care. Our assessment will give a detailed plan and guide of resources if your loved one needs in-home care or an assisted living facility. Our report reviews and plans the cost of care, aging in place or assisted living options, and facilitating all medical resources to promote quality of life.
Planning
​The planning stage organizes the goals set for optimal care and management. This personalized Plan of Care for your elderly family member details specific goals the client and family want to achieve and any rehabilitation necessary to reach those goals. The method may include medication management, physical therapy, counseling services, or other referred forms of assistance such as home care aides or respite caregivers. LifeSpan Care Management provides resources and referrals for individuals needing caretakers for in-home care.
Implementing Care
Once created, we implement the Plan to ensure success. LifeSpan Care Management works with the client, families and health care providers to enable adherence to the Plan of Care. We structure the Care Plan to your loved one's needs; prioritize what happens first. As the Case Manager, we carry out the necessary steps to get your loved one situated to your satisfaction. 
Monitoring & Transitioning
LifeSpan Care Management will monitor and guide the family throughout the unfolding of the Plan's progress. As your Case Manager, we evaluate all the changes your aging adult may experience during care. While we try to anticipate future care, we know that things may change unexpectedly. Monitoring changes is essential as it may lead to hard decisions based on your loved one's condition. We help your family through the process and evaluate the best course of action. 
Our Case Manager Services for Elder Care:
Help your client navigate the healthcare system – Navigate, file, and appeal claims.
Scheduling the client's medical appointments – Manage and accompany appointments.
Monitor your client's medications – Manage and review prescriptions.
Set Plan of care standards for your client – Diagnosis, treatment, and decision-making guidance.
Coordinating care for your client – Working with IRFs (Independent Rehab Facilities), Social Workers, and Discharge Planners.
Educate family and client about their condition – Provide resources for the situation.
Pain Management and End of Life care – Guidance on options and resources.
Record Keeping – Managing records and all resources of the client.
Accountability – Follow through with the Plan of Care.
Addressing in-hospital care issues – Advocating for client families who have lost confidence in the treatment team.
Get the help you need to manage your loved ones care.